THE FOURTH STATE OF WATER
Keywords:
state of water, aqueous vapor, ferroelectric plasma, lightning origination
Abstract
The fourth state of water is aqueous vapor which, under power action of magnetic-field strength at Curie point at the moment of magnetic phase transition, acquires properties of ferroelectric plasma. The latter is the basis of origination of such natural phenomena as a thunderstorm cloud and a ball lightning capable of releasing, under certain conditions, lightning strokes and, during explosion, plenty of thermal energy, which is typical of a low-temperature reactor.
References
Kuznecov M.I. Osnovy `elektrotehniki. M.: Vyssh. shk. - 1964. S. 29.
P'er Kyuri. Izbrannye trudy. "Magnitnye svojstva tel". M.: Nauka. - 1966.
Stahanov I.P. O fizicheskoj prirode sharovoj molnii. M.: Novyj mir, 1996.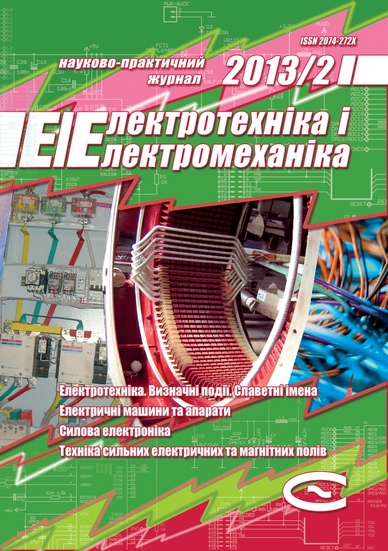 Downloads
How to Cite
Savich, E. V. (2013). THE FOURTH STATE OF WATER. Electrical Engineering & Electromechanics, (2), 19–22. https://doi.org/10.20998/2074-272X.2013.2.03
Section
Electrical Engineering. Great Events. Famous names
License
Copyright (c) 2015 E. V. Savich
This work is licensed under a Creative Commons Attribution-NonCommercial 4.0 International License.
Authors who publish with this journal agree to the following terms:
1. Authors retain copyright and grant the journal right of first publication with the work simultaneously licensed under a Creative Commons Attribution License that allows others to share the work with an acknowledgement of the work's authorship and initial publication in this journal.
2. Authors are able to enter into separate, additional contractual arrangements for the non-exclusive distribution of the journal's published version of the work (e.g., post it to an institutional repository or publish it in a book), with an acknowledgement of its initial publication in this journal.
3. Authors are permitted and encouraged to post their work online (e.g., in institutional repositories or on their website) prior to and during the submission process, as it can lead to productive exchanges, as well as earlier and greater citation of published work.